Tinker Bell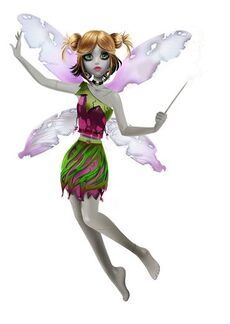 Tinker Bell is one of the main characters of Once Upon a Zombie.
Looks:
Tinker Bell has shoulder length blonde hair tied up in world buns, her skin is covered in stitches and her wings are damaged. She is one of the zombies who wears a skirt, along with Little Mermaid.
Ad blocker interference detected!
Wikia is a free-to-use site that makes money from advertising. We have a modified experience for viewers using ad blockers

Wikia is not accessible if you've made further modifications. Remove the custom ad blocker rule(s) and the page will load as expected.